The innovative accommodation offers incredible value for money in a "space design". Where the capsules are only 1.28 meters wide, 2.2 meters long and 1.47 meters high. Every single "capsule" can be closed, providing the guest with privacy.  They offer  high-speed internet, electricity, a safe, ventilation and other comforts, including access to a private locker and bathrooms.
There are also capsules with televisions, female capsules in an area separated by a curtain, and larger premium ones that contain windows and are big enough to stand in.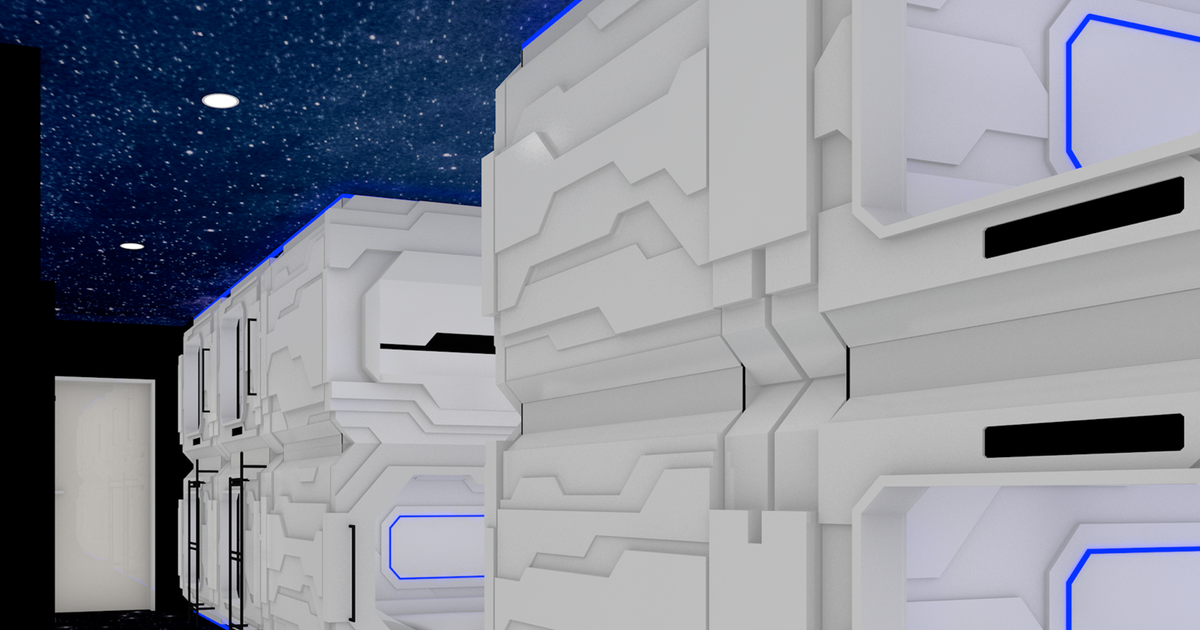 Guests can use a large common area with a kitchen and balconies, and coffee and fresh snacks are available to buy. The capsule hotel lucerne is located on the 5th floor in a separate part of the Hirschengraben Coworking and Innovations Space, which offers a range of affordable workspaces and labs in the same building. It is an ideal playground for business people, tourists, creatives and digital nomads. For an extra CHF30 (€26.35) per day, guests can have access to a shared co-working space aimed at digital nomads, entrepreneurs, local craftsmen and creative locals.