Where to have a Winter Break in Spain?
What is best place to visit in Spain in November and December?
Many imagine Spain to be a country to visit just for the sun and its beaches. But no longer can we be in denial, Winter is here and Summer is long gone, but it's a good thing too right! City breaks and weekend trips await us and Spain has plenty to offer especially in the run-up to Christmas. We can't name just one best spot to take a Winter break in as Spain has too many cool spots to explore, so here are our top 5 recommend spots around Spain to enjoy before the New Year, perfect for a long weekend away:
Barcelona
Never disappoints! The Mediterranean vibes are still alive in Winter and even though the temperature might not be as high as in August the 15 – 20 degrees is great to match with a jacket and jeans. The usual blue skies and bright sun keeps you in a festive mood. Barcelona is not only a beach city and Winter is a great time of year to explore its many art and history museums, Gaudi buildings and many other cultural attractions. Restaurants, bars and clubs are abundant as well as boutique and independent coffee shops. You could spend a whole day hopping around shops and cafes and it would be well spent!
Barcelona´s christmas lights turn on mid November and the backdrop of little Gothic cobbled streets and cathedrals with Christmas markets are especially nice to get into the Christmas spirit.

Tenerife
Technically Spanish but African in roots and in climate. If you are still desperately trying to keep the summer vibes rolling the island of Tenerife is especially recommended. However it is the furthest location on this list (3.5 hour flights from central Europe) it offers a mix of city perks, such as cultural attractions including food markets as well as restaurants, nightlife and shopping, mixed with stunning nature. The island may be especially windy this time of year however on a good day the weather will still allow you to swim and beach in peace.

We recommend to ignore the tourist main points (a.k.a Los Cristianos) and to rent a car and explore both the towns and the nature  – drive around the island or if you are more adventurous you could hike or cycle (warning! There are a lot of hills!) . You will notice many different microclimates and diversity, the North being completely different to the South physically and its atmosphere.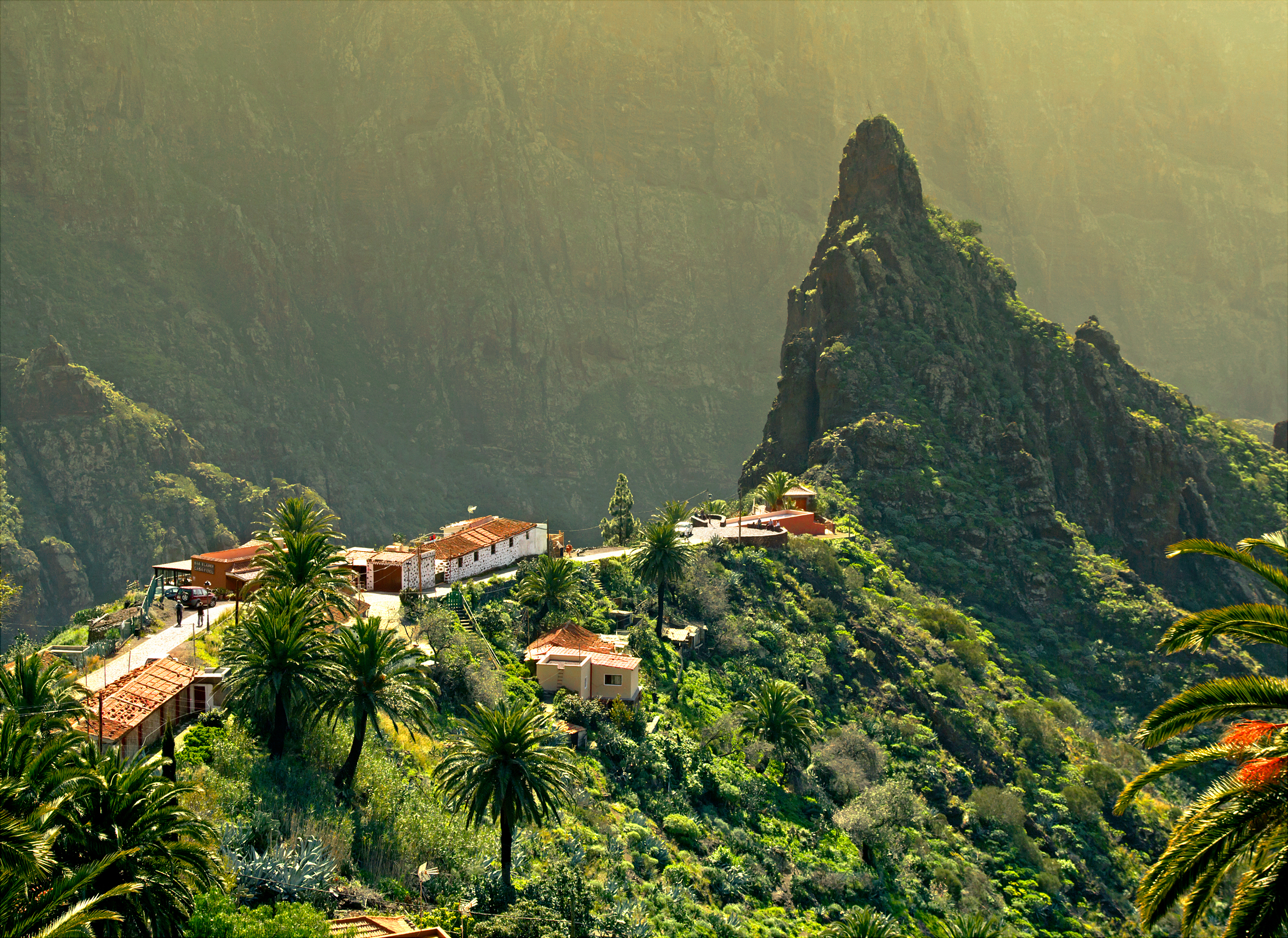 Madrid

Cold but fabulous! A perfect city break with friends, as a couple or alone. Madrid has it all and at this time of year you can enjoy the city even more with less tourists, cheaper hotels, but vibrant as always. The Spanish capital becomes festive with christmas lights, decorations and winter markets.Restaurants and tapas bar are a must, stay warm with a glass, or bottle, of delicious red wine and explore the nightlife Madrid has to widely offer.
If you are the artsy type you can refuge from the cold in Museo del Prado art museum or La Reina Sofia to see the famous La Guernica by Picasso (featured below).

Sevilla
A good shout in the South if your looking for a temperate location! Temperatures remain around 20 which might mean lounging around the pool topless is not completely in the question but t-shirt and short may be appropriate to pack. The South of Spain is especially cheap in Winter and you will find great deals on hotels, restaurants and tours. Make sure to check out an authentic Flamenco show. It´s a great base to carry out day trips to close by hot spots like Granada and Córdoba.

Bilbao
If a little rain and cold doesn't scare you Bilbao in the North West of Spain is a must visit. The culture, food, and atmosphere is cozy, welcoming and plentiful. The Basques are used to the cold, and so they know exactly what to do on a chilly, damp evening – head to a cosy bar to munch on pintxos (Basque-style tapas), expect a lot of very delicious food, wine, and traditional cider.

Explore the art museums and galleries, including the famous Guggenheim Museum Bilbao.
The Basque Country has exceptional landscapes and a day trip could be very worth it to La Rioja (wine country). If the weather is good head to San Sebastian by bus or car to enjoy even more pinchos next to one of the most beautiful beaches in Spain: La Concha (below)
Did we leave out anywhere exceptional? Let us know! Comment below your favourite spot to visit in Winter in Spain.
Please follow and like us:
---
---